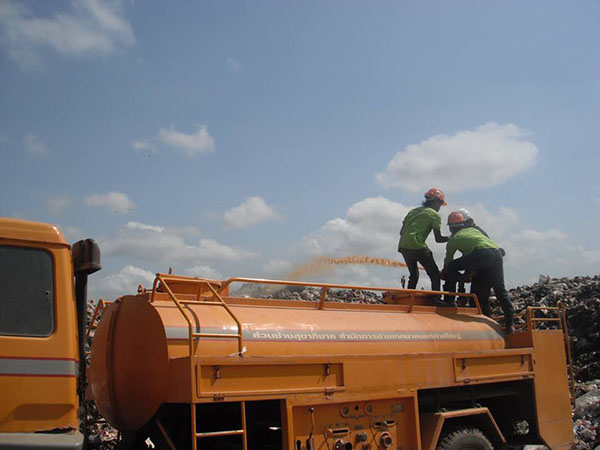 Gidec Company Limited reduced the impact on the community, from the smell of solid waste from the landfilled.
Gidec Company Limited Group, a subsidiary company of IEC, leader in the management and processing of waste into electric power, has prepared a project to produce bio-fermentation (EM), a bio-fermentation process from waste such as vegetable and food scraps. By this method the waste will be prepared and manufactured to power energy in the next stage.
The Company has spayed on the landfilled waste by EM on a weekly basis to reduce the impact on the community from the smell of the waste. This is one of our social responsibility policies that develops the sustainable environment and community.
- - - - - - - - - - - - - - - - - - - - - - - - - - - - - - - - - - - - - - - - - - - - - - - - - - - - - - - - - - - - - - - - - - - - - - - - - - - - - - - - - -