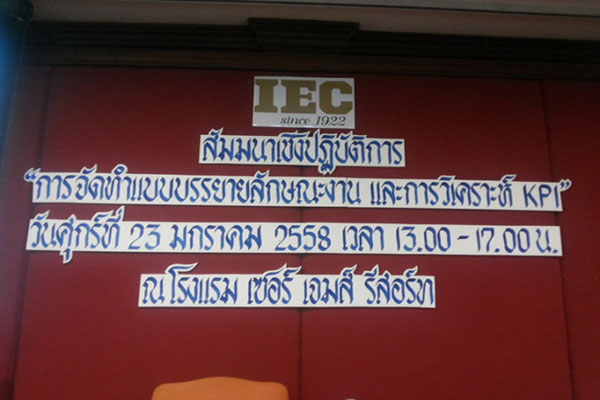 Workshop "The preparation of job descriptions and analyse KPI"
On Friday, January 23, 2015 from 13:00 to 17:00 hrs. at Sir James Hotel Resort, Saraburi
Speaker :
Dr. Attawooth Laohapakdee, general deputy director operations 2
Participants :
Employees of IEC, the managers rank about 30 people.
Objectives :
1. To provide clear information about the profession and the sequence of command.
2. To be included in the HRM department, such as performance evaluation, promotion for example.
- - - - - - - - - - - - - - - - - - - - - - - - - - - - - - - - - - - - - - - - - - - - - - - - - - - - - - - - - - - - - - - - - - - - - - - - - - - - - - - - - -