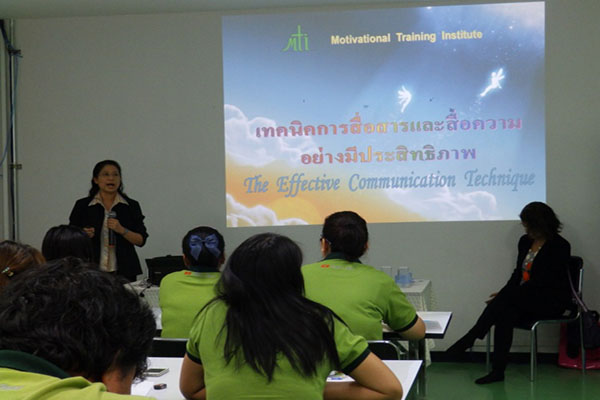 Training seminar "How to communicate and convey effectively".
On Friday, May 15 2015 from 09:00 to 16:00 hrs. At Gidec Company Limited, Songkhla province.
Speaker :
Professor Piyaporn Praputtpitaya and Professor Premrudee Pankongngam from Motivational Training Institute.
Participants :
Employees from Gidec Limited and IEC Green Energy Limited of 24 people.
Objectives :
1. To emphasis on the importance of communication in all directions, as well as report writing
2. To create the right attitude and the skills to communicate effectively.
- - - - - - - - - - - - - - - - - - - - - - - - - - - - - - - - - - - - - - - - - - - - - - - - - - - - - - - - - - - - - - - - - - - - - - - - - - - - - - - - - -