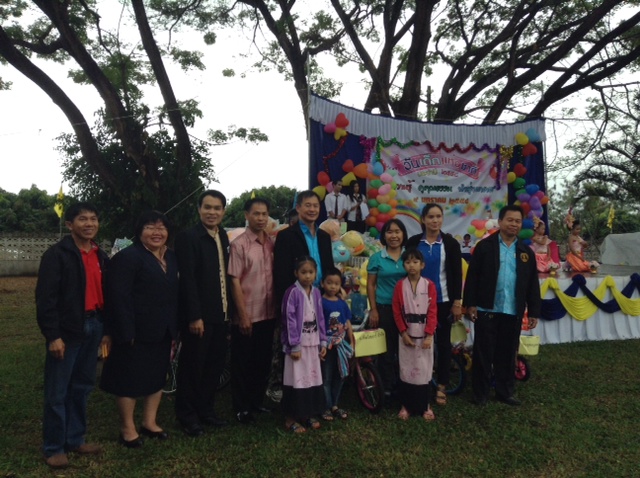 IEC provides bicycle and school bag to students in National Children's Day 2015
IEC Mae Tha Mae Taeng Limited (the power plant project Lamphun 1 and 2), a supplier of solar power has sponsored the 2015 annual National Children's Day event for the Municipality of north Tha Khat and Tha Khat.
Mr Damrong Jinakhat, the mayor of the north Tha Khat municipal, is received 10 bicycles and Mr. Sawangkai Yot-Khat, the mayor of Tha Khat is received 500 school bags on January 10, 2015 for contributing as prizes for the children, who attended the annual National Children's day. This event is one of the IEC's corporate social responsibilities policy.
- - - - - - - - - - - - - - - - - - - - - - - - - - - - - - - - - - - - - - - - - - - - - - - - - - - - - - - - - - - - - - - - - - - - - - - - - - - - - - - - - -