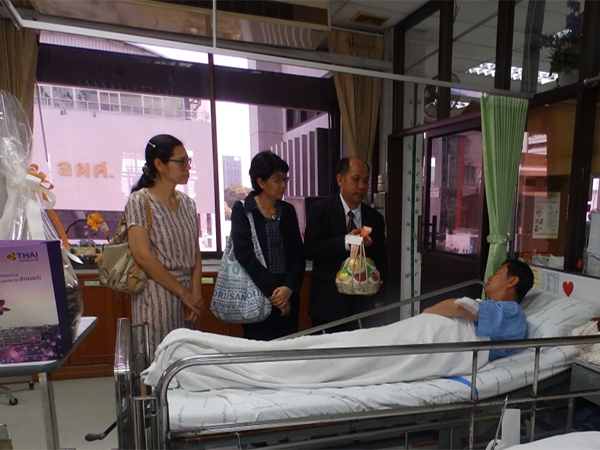 The International Engineering Public Company Limited's representatives visiting blasted victims from the explosion at Ratchaprasong junction.
Mr. Somchai Wutthisart, director of the legal department, and Ms. Sasipong Minanthee, assistant Director of Human Resources Management, from IEC Limited acted as the company representatives to visit and encourage the blasted victims-Thais and foreigners- at both Rajveethi and Phramongkutklao hospitals on Tuesday, August 18, 2015 during 14:00 to 16:00 hrs.
The company is standing together with all victims to recover from injury and could return to normal life as soon as possible. And, thanks to medical staffs, who fully devoted to take care of them. The IEC is a part of Thai society and hereby to encourage everyone to be strengthened together through this crisis.
- - - - - - - - - - - - - - - - - - - - - - - - - - - - - - - - - - - - - - - - - - - - - - - - - - - - - - - - - - - - - - - - - - - - - - - - - - - - - - - - - -